Sorry folks this is for Apple Mac Only :P
Apple has made a really nice screensaver called RSS Visualizer that in a 3d style reads a RSS feed while your'e away and you've set that your screensaver starts in certain minutes..
Perhaps you want to impress your co workers with this screensaver which perhaps is running Windows (Cough Cough) and they can read latest blog posts on Creative bits.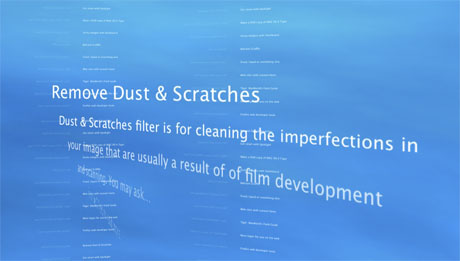 How-to:

First we need to get the Creative bits RSS feed into our system, the screensaver is choosing from a bookmark folder in Safari called All RSS stream so we're gonna need to save the RSS feed into that folder.
1. Goto Creative bits and press the blue RSS icon in the adress field, press it and you'll get right into the RSS feed. Now save this into the folder called All RSS feeds.
2. Goto System Preferences and choose Desktop&Screensavers and choose Screensavers, then you press options and choose Creative bits RSS feed in the list.
3. Press test and volá it's there..
Source:
LInk